Events
The Bascom is working towards creating a more integrated and user-friendly experience for our visitors. Please read the following information to familiarize yourself with the process.
How does it work?
Starting in January 2021, whenever you register for a class or workshop online, you'll be prompted to create a user account during the registration process. The information you provide there can then be used to log in here.
Register for a Workshop
Create your username and password during the registration process
Check your email (Don't see it in your inbox? Check your junk/spam folder and mark it as not junk/spam)
Click on the activation link in the email and... Voila! You're good to go!
What's it good for?
Right now, this portal will be used specifically for managing your class and workshop registrations, but there will be a lot more coming soon. Stay tuned!
---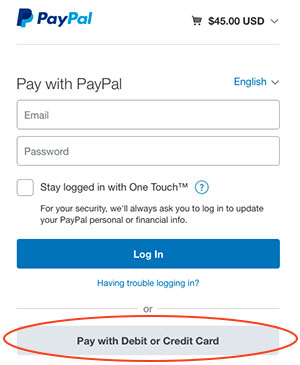 A Note About Paying for Registrations with a Credit Card:
You can now pay for your class registrations online using a credit card. All payments are processed via PayPal. However, you do not have to have a PayPal account to pay by credit card. Simply look for the gray "Pay with Debit or Credit Card" button below the PayPal login section and click it to be taken to a credit card screen.
Please note:
You may have to scroll down to see the "Pay with Debit or Credit Card" button, depending on your screen settings. See the screenshot here for reference.
Depending on your internet connection, you may experience a small lag time between clicking "Process Subscription" and when you are re-directed to PayPal. During this time, the screen may appear to be static. Please be patient. Particularly slow connections may experience this for up to 30 seconds.
---