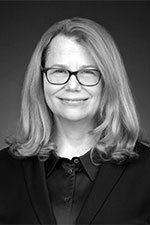 Karin Peterson
Title:

Executive Director

Email:

kpeterson@thebascom.org
Karin Peterson is Executive Director of The Bascom: A Visual Arts Center. A sociologist of art, Dr. Peterson brings an interdisciplinary approach to visual culture and an appreciation for the resonating power of art for individuals and communities. She holds a Ph.D. from the University of Virginia (Charlottesville), an advanced degree from L'Ecole des Hautes Etudes en Sciences Sociales (Paris, France), and is an alumna of Randolph-Macon Woman's College (Lynchburg, Virginia).
Peterson is a career-long educator and has been a Professor of Sociology at the University of North Carolina Asheville for the past two decades. Recently, she served as Interim Provost of UNC School of the Arts, and previously held the same role at UNC Asheville. She is excited about The Bascom's strategic plan, whose realization will allow the organization to serve the multiple communities in our region with innovative programming that impacts people of all ages, and that addresses the connections between the arts, education, and wellbeing.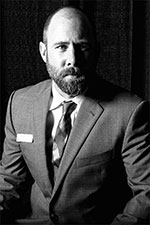 Billy Love
Title:

Deputy Executive Director

Phone:

(828) 787-2879

Email:

blove@thebascom.org
Billy Love is the Deputy Executive Director for Mission and Programs at The Bascom: A Center for the Visual Arts (Highlands, NC). An arts educator and non-profit professional, Billy has more than 20 years of experience working at the intersection of communities, people, and learning. His roles at The Bascom span curatorial, educational, and out-reach initiatives, which allow the organization to offer robust visual arts programs focused on the support of emerging artists and the building of essential creative and visual literacy skills for youth and adults. In his leadership is focused on fostering the artistic capacities of individuals and on engaging with local and regional entities to enhance the creative economy of Western North Carolina. A muralist and photographer, Billy received his Bachelors in Studio Art from Furman University (Greenville, SC) and his Masters in Art Education from Western Carolina University.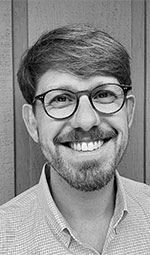 Andrew Schmidt
Title:

Director of Development

Phone:

(828) 787-2897

Email:

aschmidt@thebascom.org
Andrew Schmidt joined The Bascom as Director of Development in March 2022. During the five preceding years, he was employed as the general manager of a private estate in Lake Toxaway.
A passionate student of the liberal arts, he studied philosophy at Sewanee and brings over a decade of fundraising experience to his role on campus. His work is guided by a deep commitment to ethics and stewardship. Helping donors achieve their philanthropic goals is his top priority, as well as the source of his professional enthusiasm.
Andrew was raised in a Navy household and is therefore a native of nowhere, but he proudly chose Western North Carolina as his adopted home and truly loves his mountain lifestyle. He hangs his hat in Brevard and enjoys spending as much time as possible in the woods with his friends and family.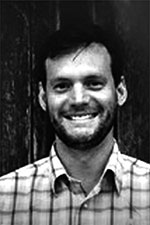 Frank Vickery
Title:

Director of Ceramics

Phone:

(828) 787-2886

Email:

fvickery@thebascom.org
Frank Vickery has been working in clay for over 20 years with multiple years devoted to instruction in clay arts. His personal art works are concentrated in wheel throwing but Frank also has extensive experience in hand building and creating and embellishing clay forms.
Frank has a Bachelors in Art Education and Bachelors in Fine Art from Winthrop University and a Masters of Fine Art from Western Carolina University.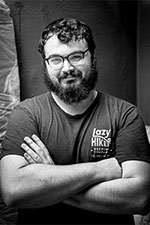 Zachary Rogers
Title:

Director of Exhibitions

Phone:

(828) 787-2878

Email:

zrogers@thebascom.org
Born and raised in Laurinburg, NC, Zachary is an artist with a knack for creative problem solving. After earning his Bachelors of Fine Arts in Metal Design from East Carolina University in 2013, he stuck around Greenville, NC for a couple of years working in a few of the art galleries and as a studio tech at Pitt Community College.
Zachary moved to the North Carolina mountains to attend Western Carolina University and received his Masters of Fine Arts in Sculpture from Western Carolina University in 2018. Zachary has instructed art history lecture classes, 3-D design studios, and Sculpture courses. While in graduate school he began to incorporate his interest in archaeology and museum studies in his sculptures and wrote his thesis on shifting museum dynamics and their relationship with the viewer.
Since starting at The Bascom as the Exhibition Manager in May 2018, Zachary is able to continue utilizing his skills to create on both sides of the gallery wall and remain engaged in the artistic community.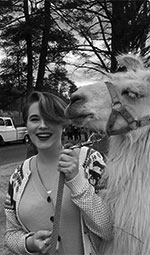 Autumn Chandler
Title:

Guest Experience Associate

Phone:

(828) 787-2864

Email:

achandler@thebascom.org
Autumn is originally from Matthews, NC and relocated to Western North Carolina in 2017 to attend Western Carolina University. She graduated in Spring 2021 with degrees in History and Anthropology and certificates in public history and leadership.
While in school her areas of interest included museum studies, women's history, and the discussion of difficult histories. Autumn interned at the Mountain Heritage Center on WCU's campus where she worked to help create two exhibits, Rightfully Ours: Women's Suffrage in Western North Carolina, and NC Potters.
Since starting at The Bascom in summer of 2021 Autumn has been able to advance her knowledge of art and the functions and procedures of running and art institution. In the future she plans to attend graduate school for museum studies.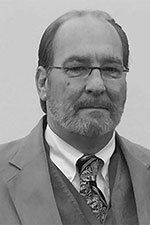 Maurice Laderoot
Title:

IT & Facilities Manager

Phone:

(828) 787-2884

Email:

mladeroot@thebascom.org
Maurice has been a contractor, a custom wood-worker, and a property manager in Highlands for 35 years. He enjoys camping and fishing with his three sons and spending time with his family. He has developed a passion for keeping the climate right at The Bascom, and also all of the IT up and running. He attended Rabun Gap Nacoochee School and lives in Scaly Mountain.
The Bascom Board of Directors
Dedicated Leadership, Informed Guidance
---
The Bascom operates in cooperation with a Board of Directors. Each of the twenty-one members works towards the betterment of our institution, as well as serves on focused committees that further the individual goals of our mission.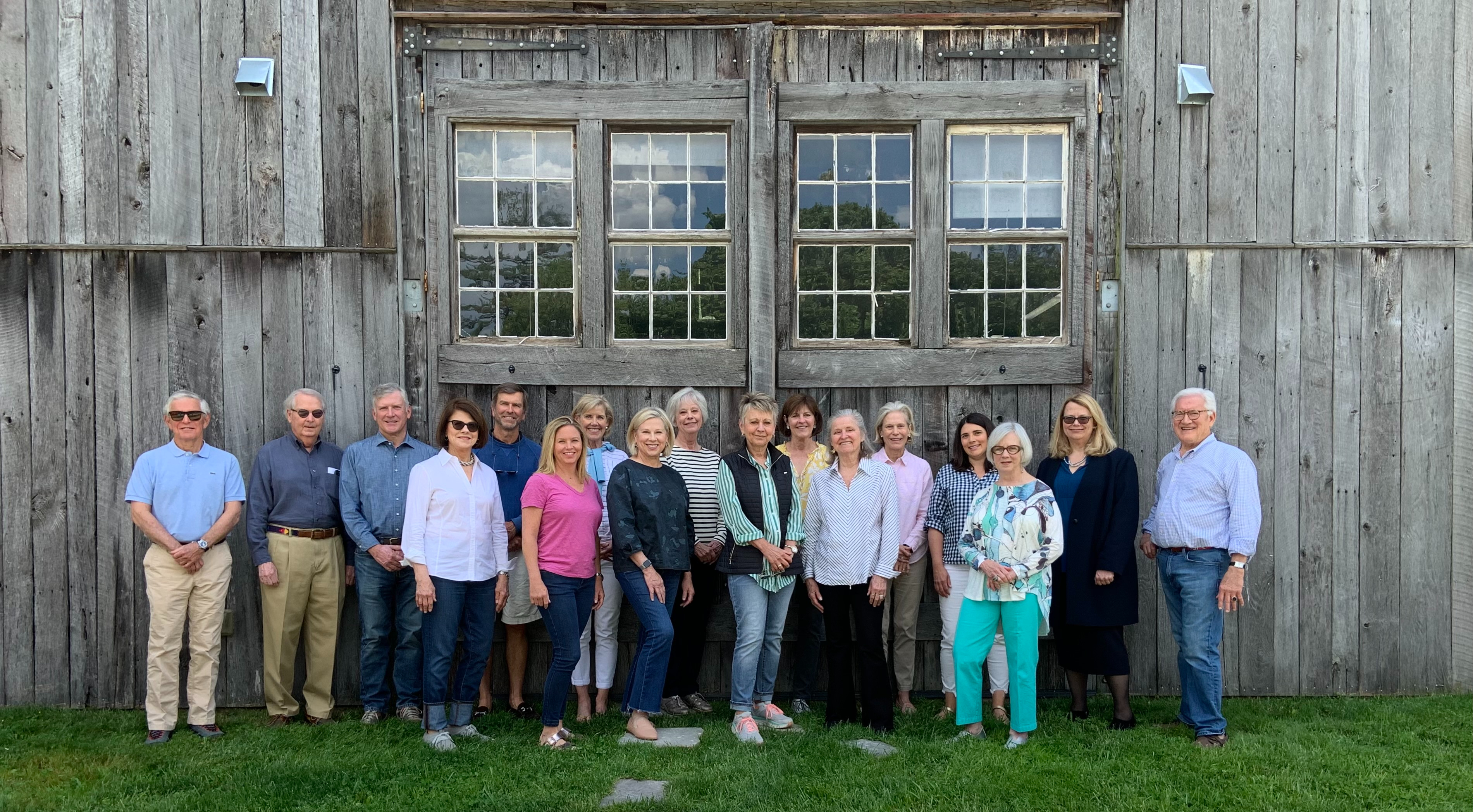 Chair:
Bill Reeves
Vice-Chair
Ann Wrobleski
Treasurer:
Martha Sutherland-Wright
Secretary:
Margaret Denny
Andrew Adams, Brad Armstrong, Nancy Dyleski, Ruthie Edwards, Bob Gross, Kathleen Hohlstein, Barbara Jamison, Bill Jump, Mark Mahaffey Myron Mall, Heath Massey, Carol Misner, Becca Rieder, Bev Seinsheimer, C. Marie Sharpe, Susan Tarver, Mary Thompson, Ansley Tolleson, Marcia Weber, Hilary Wilkes, Kathy Young
Sign Up for Our Newsletter

Visit: 323 Franklin Road
Highlands, NC 28741 (Map It)
Call: 828-526-4949 (Main)
828-787-2892 (Ceramics Studio)



Funded in part by a grant from South Arts
in partnership with the National Endowment for the Arts.