Getting Serious About Play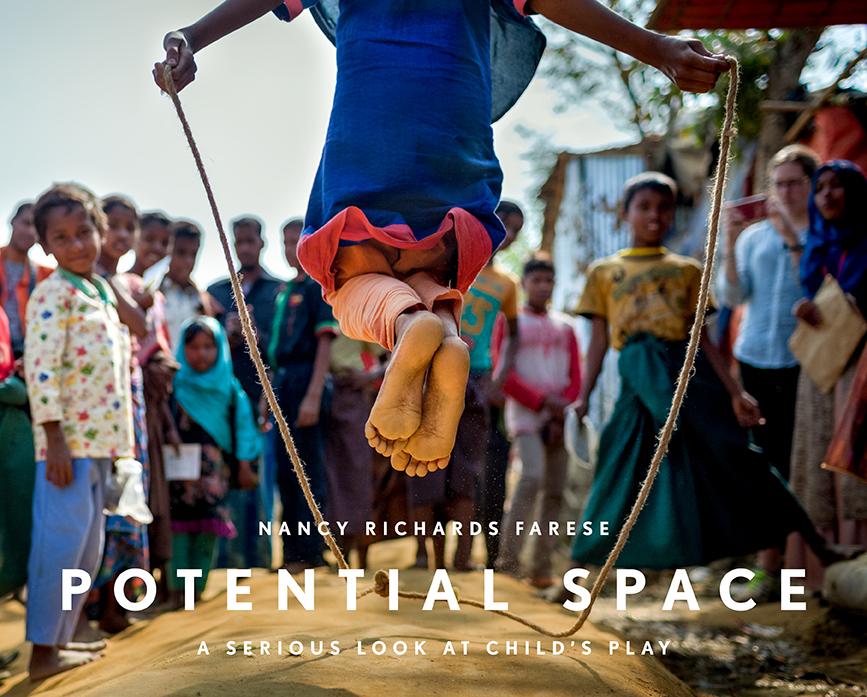 The Bascom is pleased to welcome award-winning photographer and author, Nancy Farese, on Thursday, December 16, at 6:30 p.m. Please join us for an insightful evening with the artist and author, as she shares her perspective regarding "play".
"In 2017, award-winning San Francisco–based photographer Nancy Farese visited Bangladesh to photograph the Rohingya refugee crisis. While she saw firsthand the most violent tendencies of humankind, she also bore witness to endless displays of perseverance from the youngest members of these communities. On the edge of every frame, she saw children at play, adapting to their circumstances to heal and find joy."
When was the last time you played? When was the last time that you engaged with something for no apparent reason, other than the joy of being caught up, lost to time and even a sense of self?
Photographer Nancy Farese explores what happens when we invert the notion of "what can adults teach children" and ask instead what children at play can teach adults about resilience, tolerance, and social harmony. Perhaps there has never been a more salient time to be reminded that we've had these tools since birth, and a return to the practice of regular play in our lives brings along the very adult necessities of creativity, adaptability to chaos and uncertainty, and well-being. When we take play seriously, we understand that this mundane activity powerfully shapes who we are, both as individuals and as a society.
Sign Up for Our Newsletter

Visit: 323 Franklin Road
Highlands, NC 28741 (Map It)
Call: 828-526-4949 (Main)
828-787-2892 (Ceramics Studio)



Funded in part by a grant from South Arts
in partnership with the National Endowment for the Arts.